Navratri, a Hindu festival that spans nine nights and ten days, is celebrated every year. "Nava" in Sanskrit means nine and "ratri" meaning nights. During these nine nights and ten days, nine forms of Shakti Devi are worshipped.
Fasting for these nine days is a common practice followed in many Indian homes. According to an ancient belief, one should adopt a saatvik diet during this period. But have you wondered why? Besides the religious belief and sentiment, there's a scientific reason for the same.
Navratri usually falls around the month of March-April and the other during October-November. During this time of seasonal change, our immunity tends to decline, and therefore, it helps to switch to light, sativk food that doesn't burden our digestive system.
For me fasting means completely giving my system a rest by eliminating all fried and fatty stuff as well. So here's a list of recipes we usually prepare during Navratri which enables us to eat clean as well as gives us the required nutrition.
1. Water Chestnut & Cucumber Salad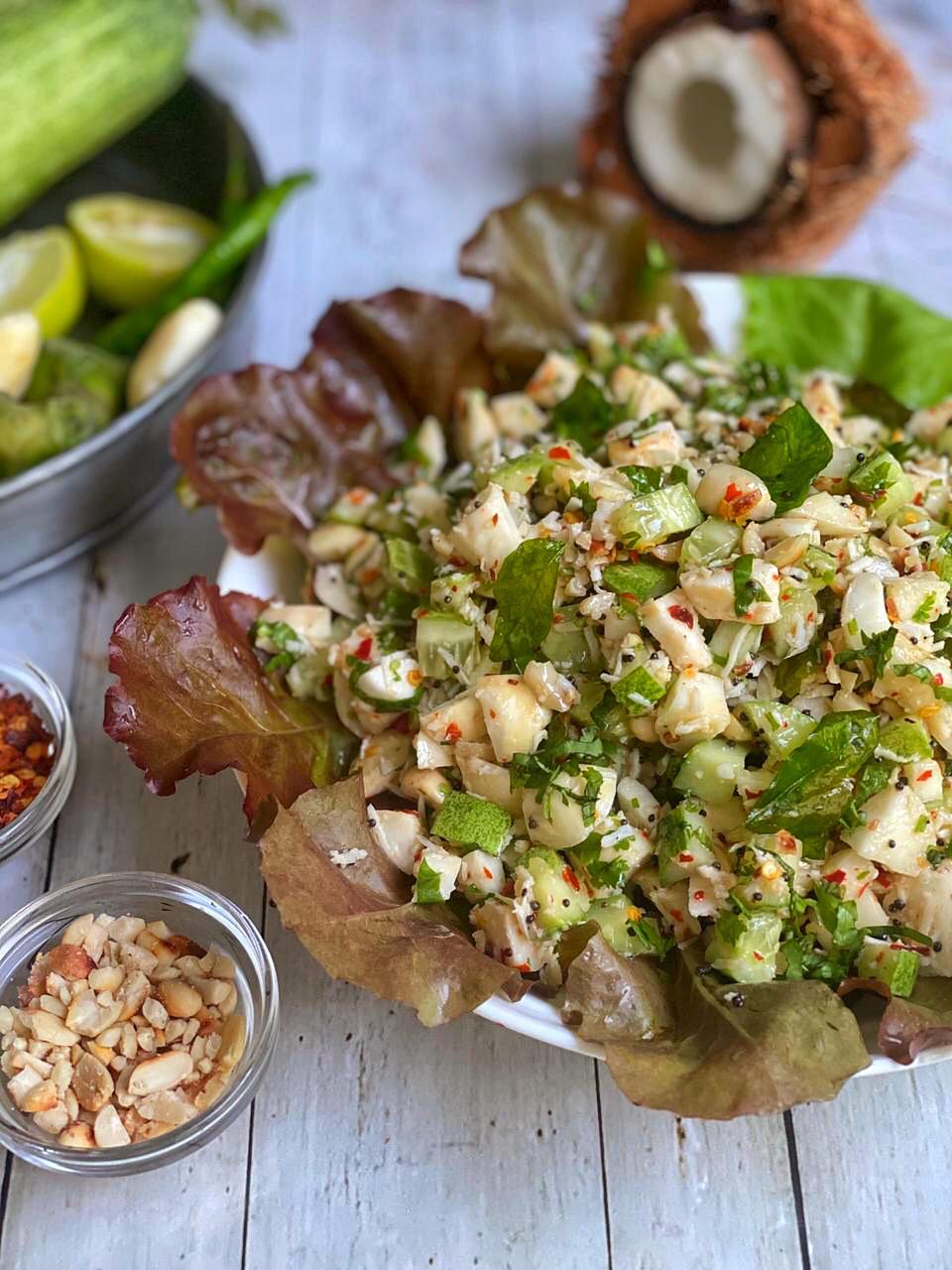 My Water-chestnuts & Cucumber Salad 'n' it's tryst with "Navratri"! Many across India change over to a 'Satvik' dietary mode during this festive time of the year. Wonder why ? To cut to the chase, October – November is when the seasons change and wage war against your immunity! This recipe is an absolute no-brainer! Click here for the full recipe.
2. Fariyali Dudhi Na Muthiya – Navratri special Muthiyas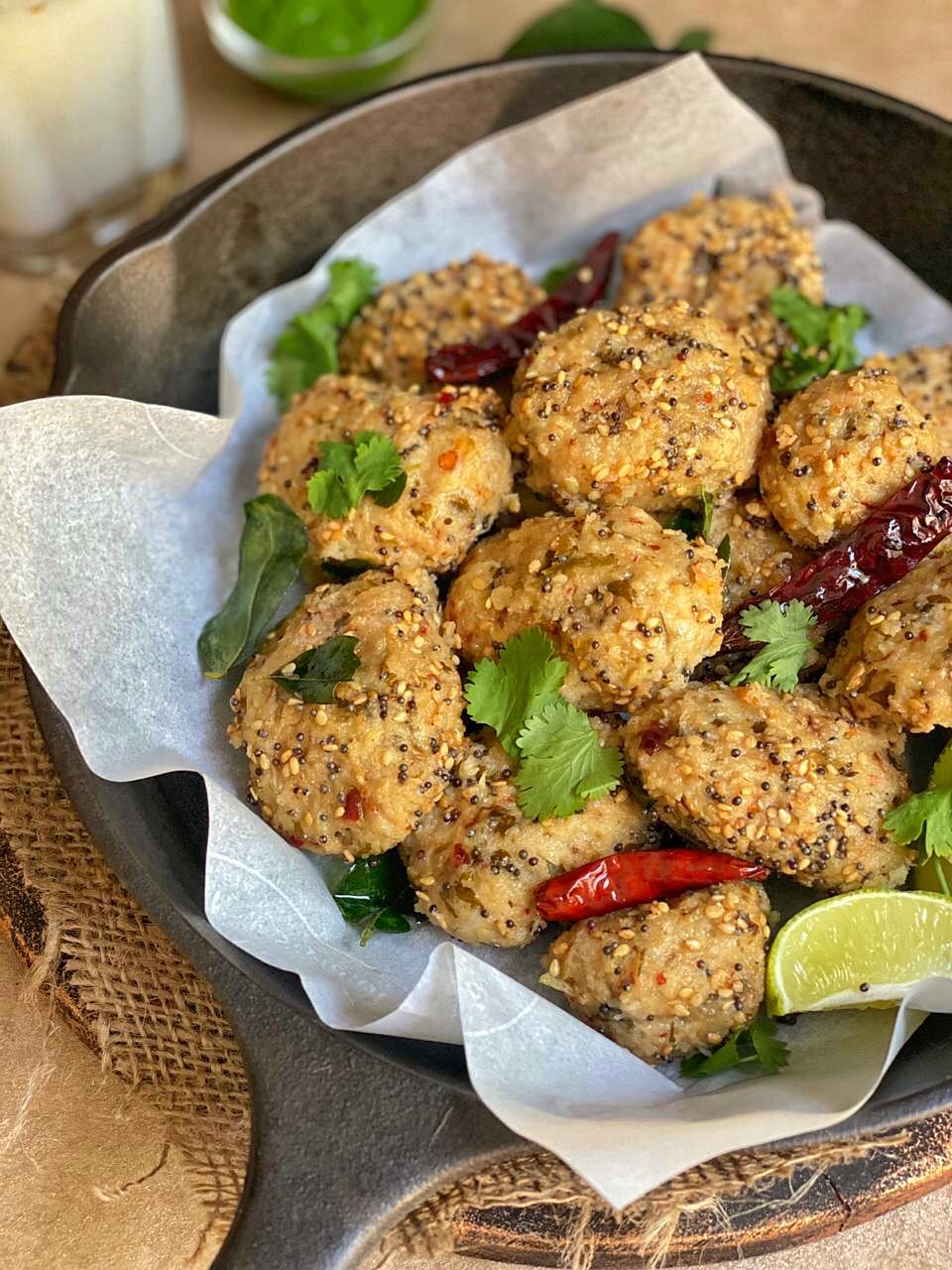 Hi friends! Here's to all those who are observing the traditional "Navratri" fasts. Don't go on a feasting binge eating programme, by resorting to fried puris and halwas. Instead, look out for healthy, clean eating options to give your digestive system the much required rest. Click here for the full recipe.
3. Samak ki Tikki (Mordhan Tikkis) (Barnyard Millet Cutlets)

Samak, mordhan aka Barnyard millet, is one of my most favourite millets to cook with. With it being a good source of protein, and relatively low in calorie, this tikki features quite often in my regular dinner menus as well. Click here for the full recipe.
4. Fariyali Roestii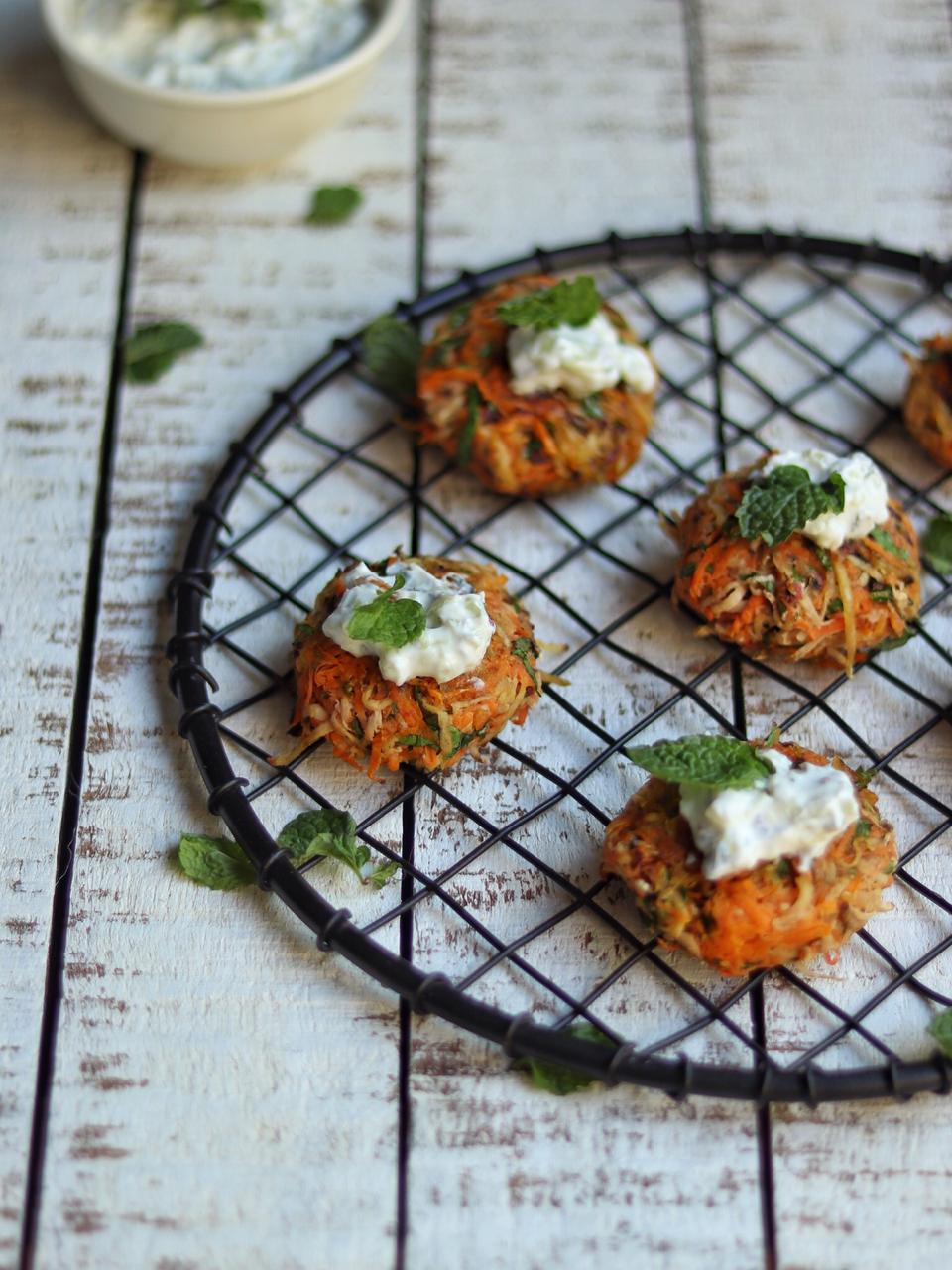 Despite the common myth, fasting can in fact be healthy. A spin on the authentic Swiss 'Roestii ' and voila, you have a delectable recipe to make Navratri fasting a celebration! Click here for the full recipe.
5. Barnyard Millet Salad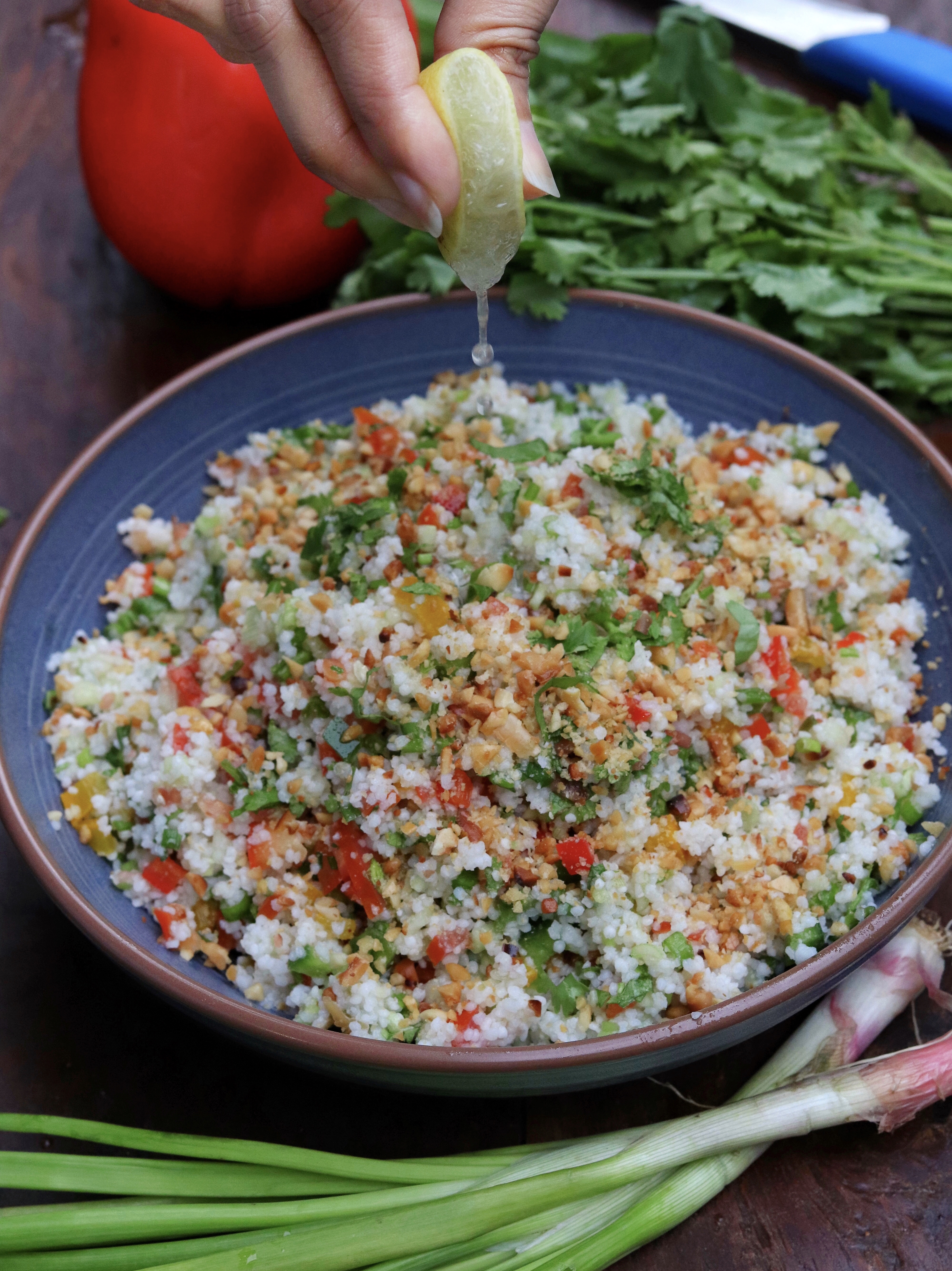 Of the myriad of Indian festivities "Navratri" is truly widely celebrated, one wherein many North Indians fast for these auspicious 9 days, some to please the deity and others to rest and rejuvenate their bodies. As a natural outcome respecting both, a conscious adherence to certain select foods has been practised over time. The "Barnyard Millet" or "Mordhan" or Samak" as many of us know it, is quite a multifaceted ingredient and can be used in an assortment of recipes including my all-time favourite salad. Click here for the whole recipe.
6. Nolen Gud Sandesh layered with Edible Gum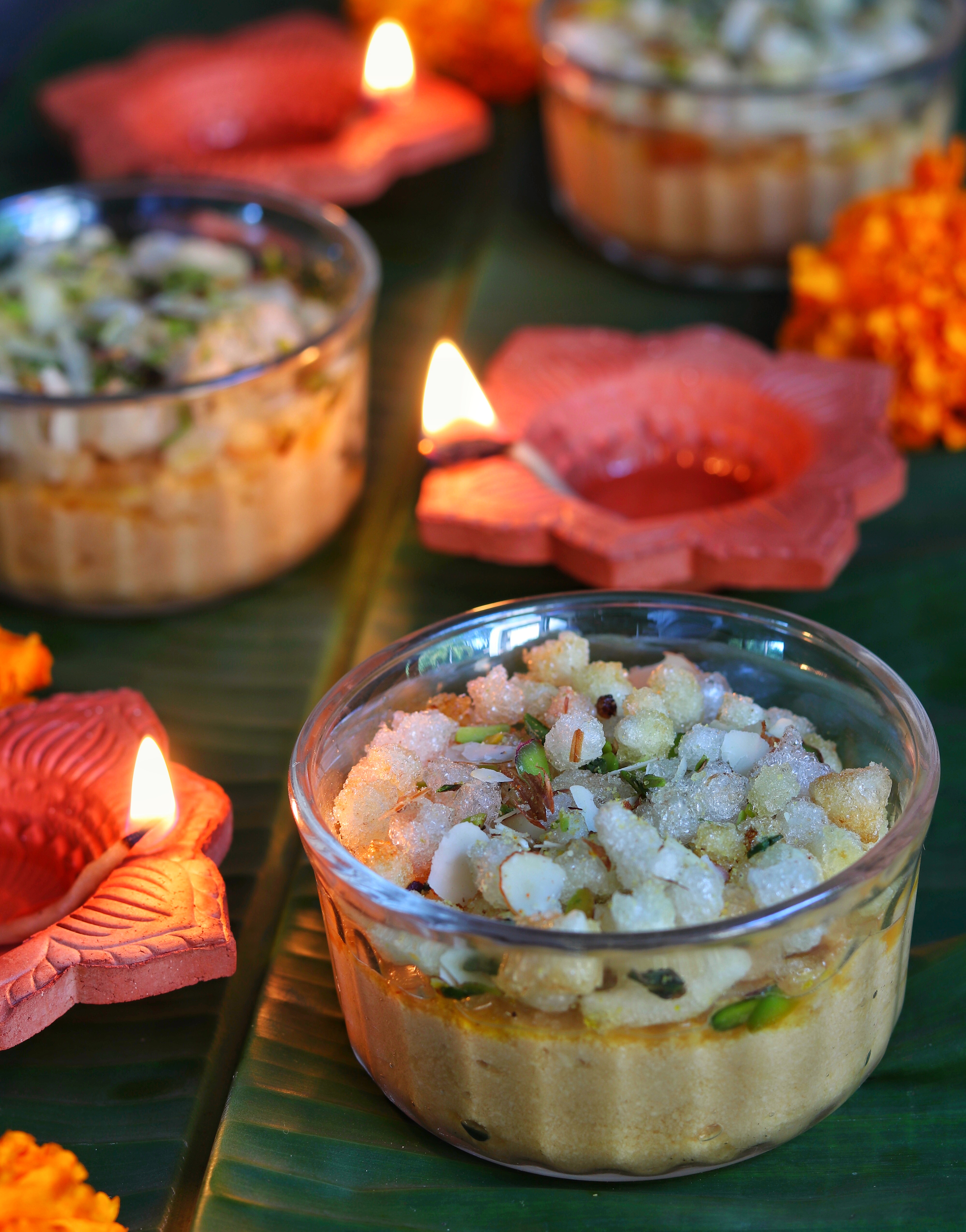 Nolen Gud Sandesh layered with Edible Gum !!! The artisan Gud travels all the way from Kolkata to Indore during winter months and gets ensconced into this delectable Bengali speciality adorning your table like a priceless artefact! Served warm, this dessert has a smooth texture which simply melts away in your mouth! Click here for the full recipe.
So happy fasting everyone! Do not feast but fast. Detox and clean up your system before the upcoming Diwali season.