Clean eating is not just a fad, but a lifestyle. And I was introduced to this lifestyle by Luke Coutinho and today, I can imagine no other way of life. It was he who also introduced me to the 'Sattu Drink', a natural protein shake perfect to supplement any workout. This fantastic composition is so light that it is easy for the body to absorb. Not only is this drink packed with flavour, but is also proved to be extremely beneficial to those suffering with ailments such as cancer and osteoporosis.
With growing, active kids, I always worried whether they were getting enough protein given our vegetarian diet. This drink is going to put the worries of all those mothers in similar situations away, as it offers the highest source of protein available in the vegetarian diet. Apart from protein, it is also an excellent source of iron as well.
This drink can also act as a mid-afternoon filler, keeping those unhealthy munchies away. Moreover, it also helps reducing overall bloating, so it's a definite must-have for all those struggling to maintain their diets.
So go ahead, ditch the protein powder for this all natural sattu energy drink. As always queries and feedback are always appreciated.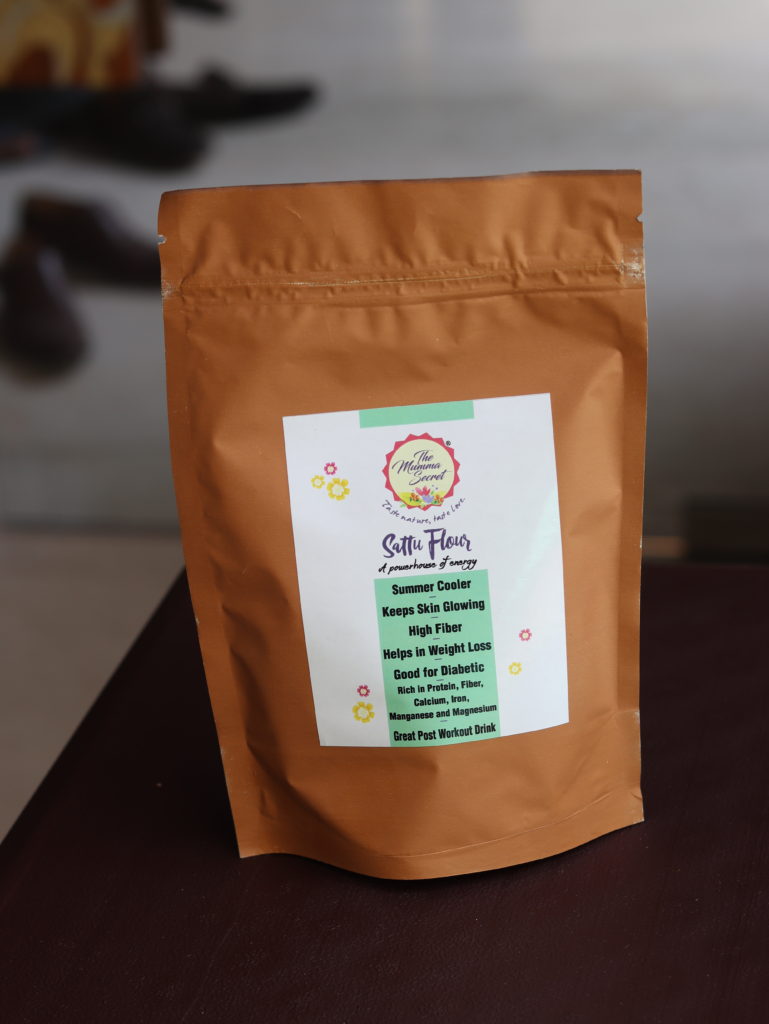 Course
Drink
Servings
2 persons
Prep time
10 Mins
Cook time
–

Ingredients for Sattu Drink
(1 cup=200 ml, 1 tbsp=15 ml)

4 tbsp
Sattu powder
2 nos.
Lemon juice
1 tbsp
Gur
2 tbsp
Mint leaves crushed
1 tbsp
Black salt
1 tbsp
Roasted cumin powder
Salt to taste
Crushed ice to serve
2 glasses
Water

Instructions for Sattu Drink

1.
Mix all the ingredients in a bowl. Blend with a hand blender and mix well.
2.
Serve chilled with crushed ice.